Accessories & Maintenance
A complete range of accessories are available for your stove or fireplace, including heat-powered Ecofans, fireplace screens, wood carriers, gas fireplace remote controls, thermometers and much, much more.
Skytech - Remote Controls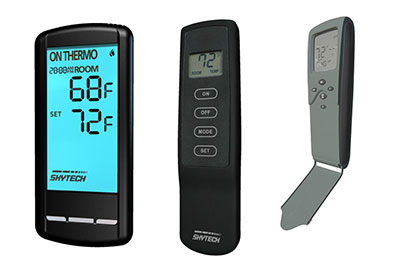 You can imagine a remote control that activates your gas fireplaces. Now, imagine one that operates when the power goes out, can be programmed to turn off at your convenience, and can function as a thermostat. Skytech offers the most complete line of state of the art remote control systems for gas fireplaces, gas stoves, gas inserts, and decorative gas logs in the industry.