Create ambiance and warmth to your outdoor living area with the Cosmopolitan Square Firetable.
pdf AFD Product Catalog (18.68 MB) pdf AFD Fire Table Manual (9.98 MB) Find a Dealer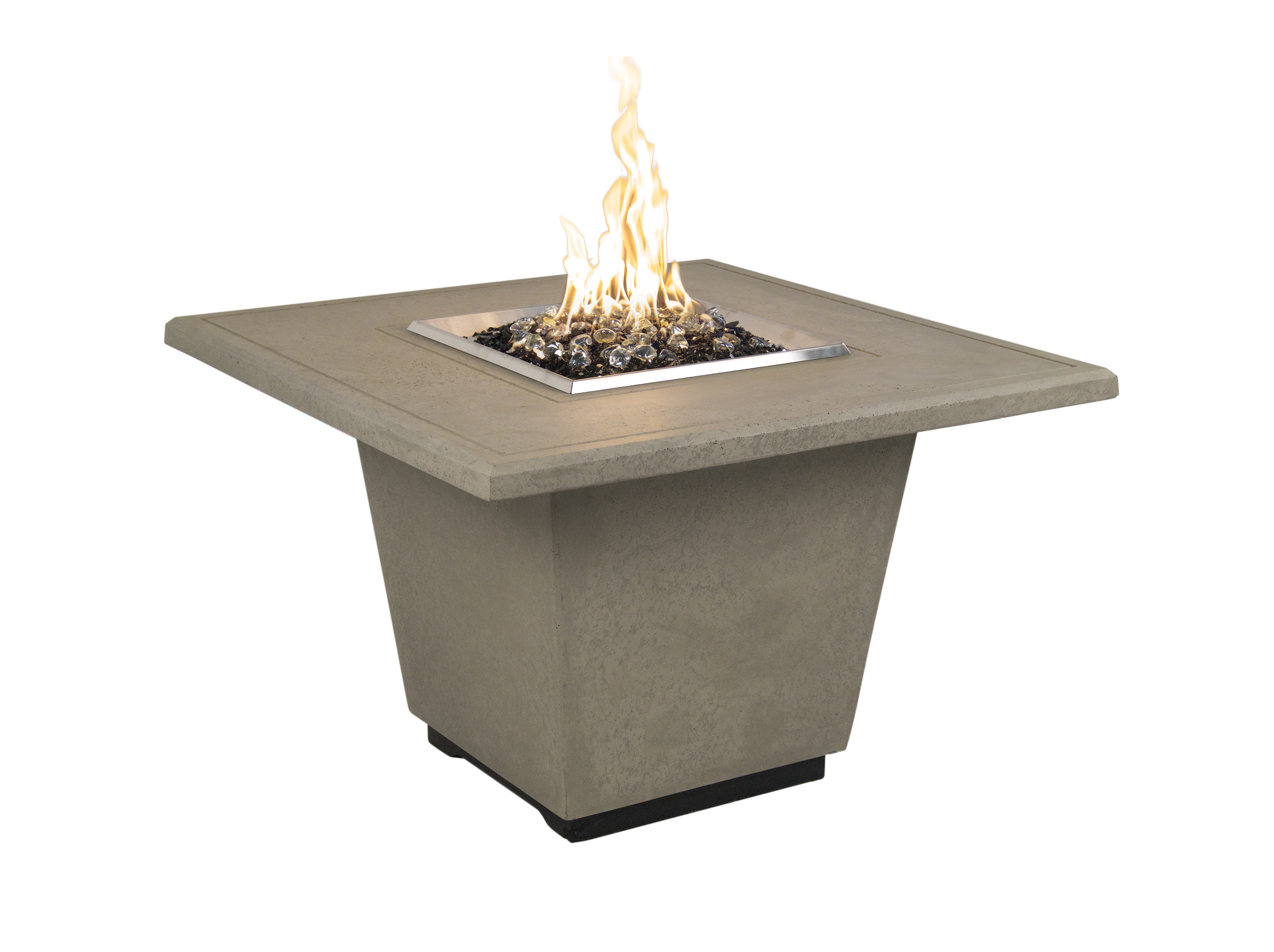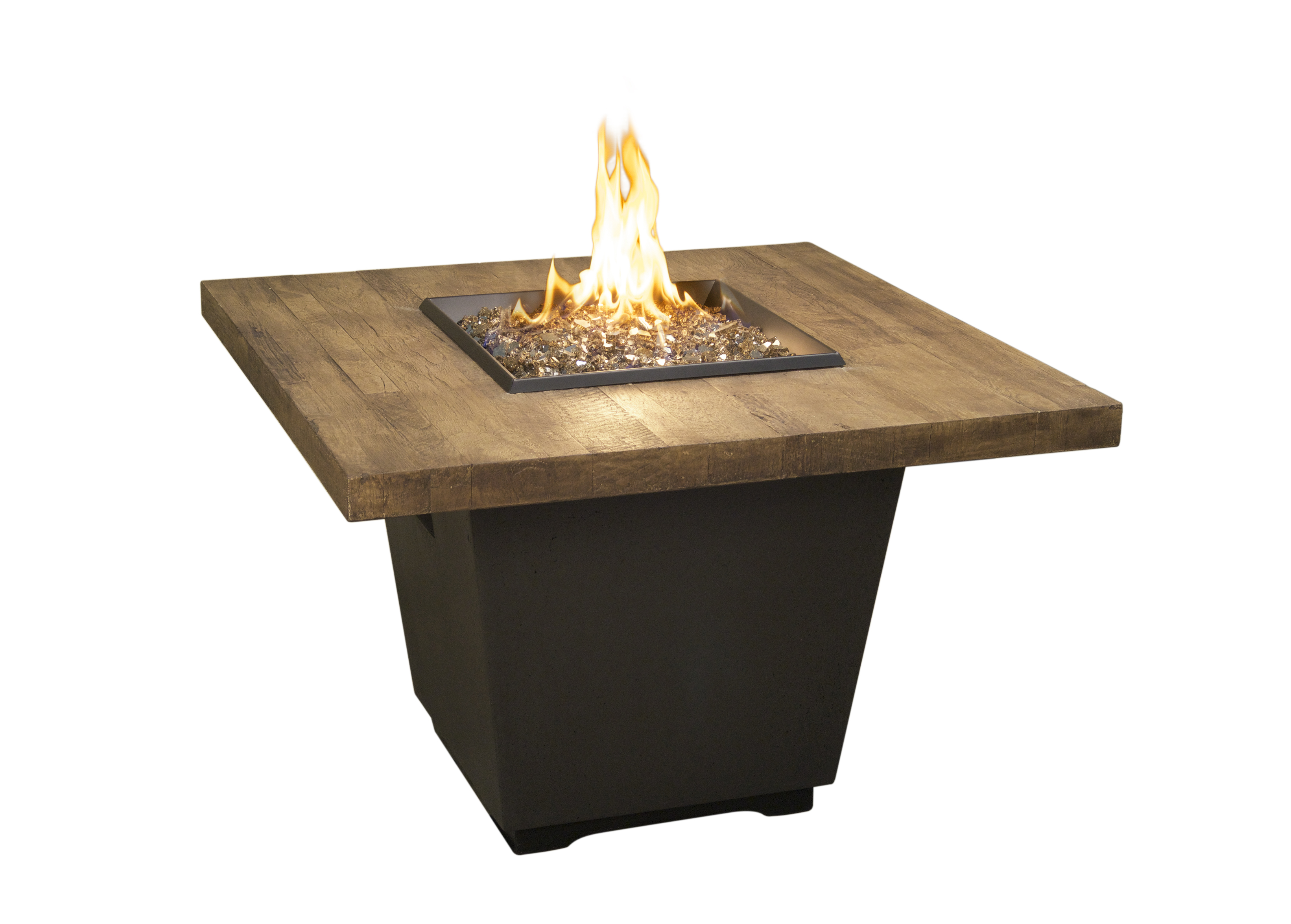 This firepit is constructed of glass-fiber reinforced concrete making it lightweight and durable in all climates. The Cosmpolitan Square Firetable has a hidden door, which allows the tank to be removed from view when running on LP gas.
Product Features
Dimensions 36"w x 36"d x 24"h

12" star stainless steel burner

Comes ready to burn with NG gas, but is easily convertible to LP

20 lb. Propane tank (not included) is easily hidden inside the table

Maximum 60,000 BTU's NG or 50,000 BTU's LP
Product Options
Optional media includes logs, stones, nuggets, glass or gems

Fabric protective cover

GFRC cover to make it a full table

Tempered glass wind guard

Choose between seven colours or one of the reclaimed wood finishes French Oak or Silver Pine